Exterior Painting Service located in Mundelein. Serving Lake, McHenry, Cook, Dupage, Kane County and beyond!
Is it time to give your home some major curb appeal? From weather-worn and sun-bleached to fresh and new, it's amazing what paint can do to the exterior of a home. Drake Painting is the superior choice in exterior painting in Mundelein and the Chicagoland area. Our professional home exterior painting services deliver rejuvenating results on time, on budget, every time.
We work with every kind of material: brick, siding, wood, stucco and concrete. When you choose Drake Painting, you can expect long-lasting results and top quality work. From helping you select the perfect paint or stain option and a comprehensive quote to extensive clean up and final inspection when the job is complete, we'll see you through the exterior painting process, making it stress-free and easy.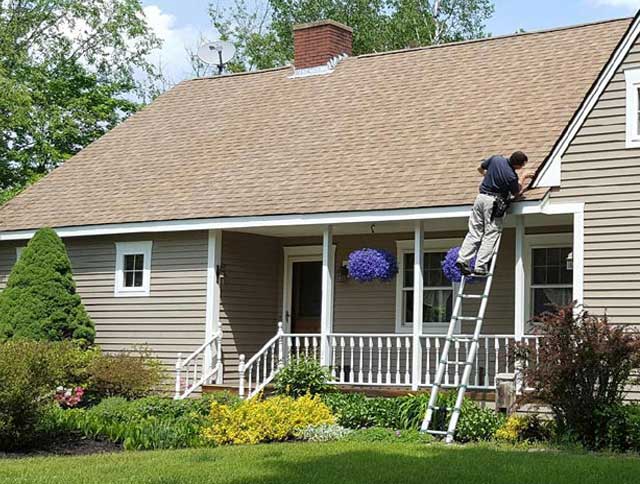 Our extensive prep work is key to ensuring your exterior painting has a beautiful finish, is durable and lasts long. We repair damages, prime and pressure wash the exterior to remove dirt, stains and other unsightly marks and blemishes. After we wash away the layers of dirt and mildew, we allow appropriate time for the surface to dry so they're ready to paint. The Drake Painting team will remove any loose paint by scraping to ensure a smooth surface before applying a premium bonding primer to seal the surface. We create an ideal foundation for painting to ensure best results.
Our professional painters respect your home and your time. We've been serving Mundelein, Lake Zurich, Deerfield, IL and beyond for over three decades. Our experience is unmatched.
Beyond the exterior walls of your home, Drake Painting also offers painting services for decks, doors, fences, playhouses, detached garages, sheds and more. If you're ready to schedule your exterior painting service, contact us today.