Decorative trim such as crown molding, baseboards, wall panels and chair rails are a superb way to increase home value and create a more polished space. Molding can quickly transform a room and enhance the home's character and aesthetic style such as modern, traditional or craftsman. At Drake Painting in Illinois, we are proud to offer full-service decorative trim and molding services in Mundelein and beyond. We offer a range of decorative trim for framing windows, doorway openings, ceilings, mantels and more.

Crown molding does more than provide a transition between the wall and ceiling, it draws the eye up to the ceiling, elongating the space and highlighting design features. With our professional crown molding installation services, we make the process easy, clean and quick. However, installing decorative trim on your own is complex, costly and time consuming. Leave it to the professionals at Drake Painting for top-quality service that will exceed your expectations.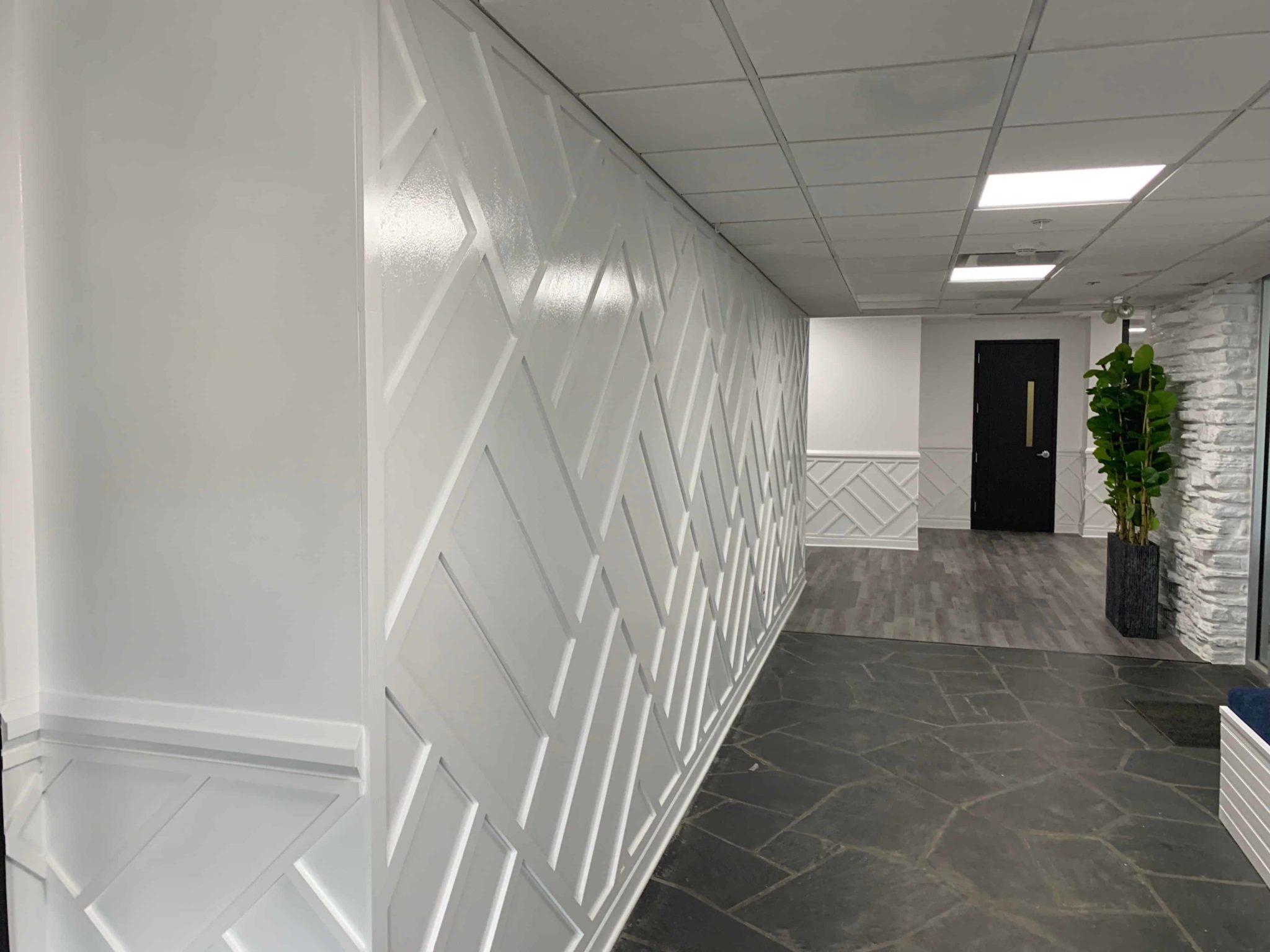 From consultation to completion, Drake Painting is here to help your decorative trim project come to life. The ideal decorative trim for your space depends on a variety of factors like your personal taste and budget. Whether you already have a specific style in mind or you're looking for guidance, we offer a full selection of styles for you to choose from and are happy to provide our expert recommendations.
Are you looking for decorative trim and crown molding in Mundelein or the surrounding areas? Contact Drake Painting now to discuss your home renovation project. We've been serving the Chicagoland area for over three decades and have completed countless home transformations.